Adcare Rhode Island
Addiction rehab treatment center in Rhode Island
American Addiction Centers (AAC) AdCare Treatment Centers, located in Rhode Island, provide you or your loved one with high-quality addiction treatment and care in a supportive and secure environment. Find out here about Adcare RI rehab programs, amenities, detox and therapy types, reviews and more. Adcare's Rhode Island locations include North Kingstown (inpatient), Warwick (outpatient), Greenville (outpatient) and South Kingstown (outpatient).
Facility Information
Multiple locations in Rhode Island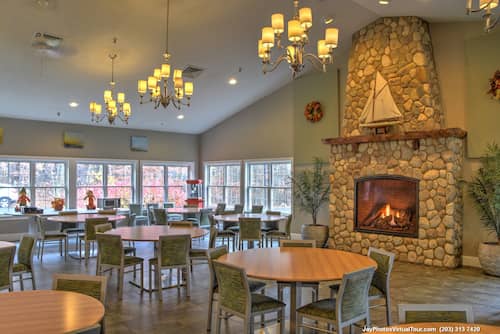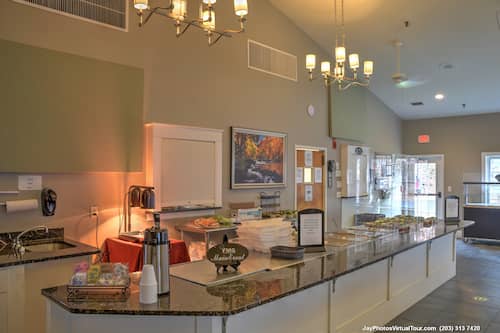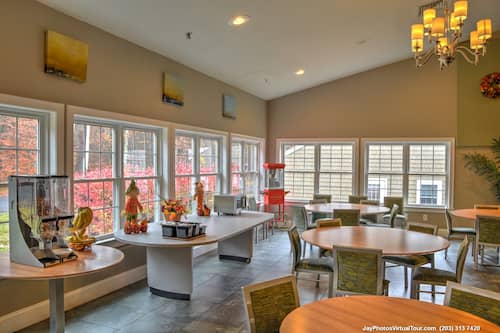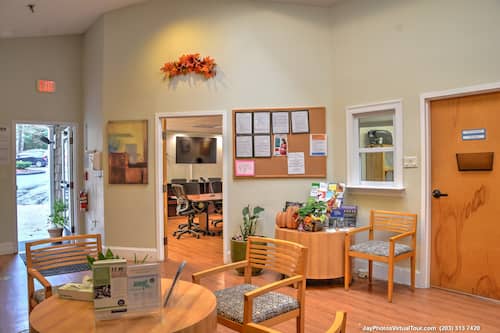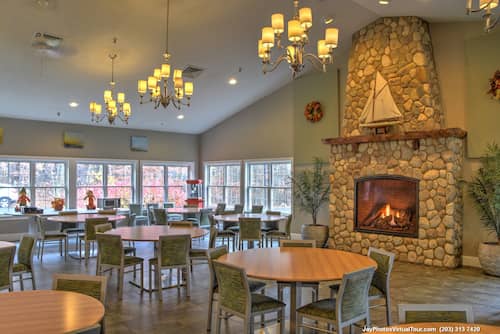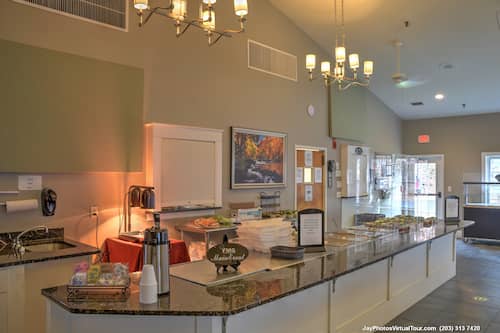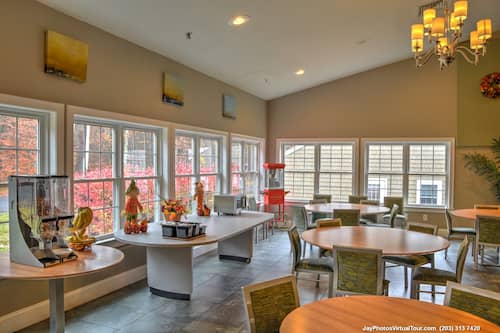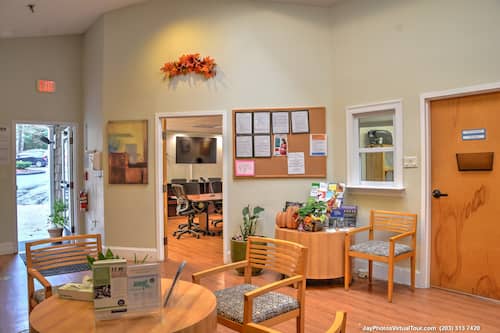 Treatment You Can Trust
Experience the AdCare Difference

AdCare Treatment Centers provide drug and alcohol addiction treatment through its multi-location network to better serve our community. Our facilities are conveniently located throughout Massachusetts and Rhode Island and include 2 large inpatient addiction treatment facilities and 7 outpatient facilities.
At AdCare Treatment Centers, your treatment is focused on research-based clinical and support services that are intended to most effectively help you as you address your drug and/or alcohol addiction as well as any co-occurring mental health issues with which you may be dealing.
Inpatient Detoxification

AdCare Rhode Island provides medically-monitored withdrawal management services for a range of addictive substances. The focus is on monitoring withdrawal symptoms and medicating as appropriate to ensure a safe withdrawal. The clinical program also introduces the disease concept of addiction and the principles of a healthy recovery.

Crisis Stabilization Unit

This program provides dual diagnosis services for individuals with co-occurring substance dependency and psychiatric symptoms. This can be an effective alternative to inpatient psychiatric care for individuals whose symptoms are/can be stabilized with psychiatric medications. An initial psychiatric evaluation will determine the best medication regime to stabilize symptoms. Individual counseling, intensive psycho-education group work, and expressive therapies are utilized to address issues related to substance use, as well as psychiatric disorders.

Outpatient Program

The Outpatient Program at AdCare Rhode Island provides an Intensive Outpatient Program in the Mornings, as well as an Early Recovery Groups.

Complementary Family Informational Program

Held on the last Wednesday of the month at 6:00 p.m., this complementary program provides substance use education to family and friends.
In the event of a relapse at any time post-treatment, American Addiction Centers, Inc. will provide qualified individuals with up to an additional 30 consecutive days of treatment at one of its facilities at no additional cost to you. Some people think of it as a treatment guaranty – to us, us it's our brand promise.
*Terms and conditions may apply, and results may vary.
Patients: We screens all patients prior to admission to determine personal travel history, potential exposure, potential contact with someone who has traveled to areas of concern, any direct contact by the patients with persons diagnosed with COVID-19, and any symptoms of illness. Those who screen positive will not be admitted to treatment. Those who screen negative will be eligible for admission.
Staff: We are committed to ensuring staff at our facilities are not infected with COVID-19 virus. Staff who have traveled to areas of concern, have been in contact with someone in these areas, have been in direct contact with someone diagnosed with COVID-19, or shows any signs of illness are asked to follow the U.S. Centers for Disease Control and Prevention guidelines, which dictates 14 days of isolation with no symptoms from the time of contact.
Services & Treatment
Co-Occurring Disorder Treatment

Addiction Focused Healthcare

Inpatient Residential (IR & RTC)

IOP / Intensive Outpatient

Telehealth Addiction Treatment

Diagnostic & COVID Testing
Facility Highlights
24 Hour
Medical Supervision
1,200+
Patients Treated Annually
Treatment Staff
Board-Certified Physicians & Physician Assistants
Registered Nurses & Nurse Practitioners
Certified Drug/Alcohol Counselors & Therapists
Therapists/Yoga Instructors & Recreational Therapists
Check Your Insurance
We are in-network with top insurance providers
We use the information on your insurance card to verify your coverage for treatment at American Addiction Centers facilities.









Check to see if your insurance is in-network at an American Addiction Centers location
We'll instantly check the coverage offered by your insurance provider.
You may receive treatment at one of our facilities at a reduced rate.
* These fields are required
Frequently Asked Questions
What is the purpose of this form?
By filling out and submitting this form, you will instantly receive results confirming if your insurance provider is actively covering addiction related services and treatments or not. If your insurance is in network with American Addiction Centers (AAC) you will be notified by our admission navigators.
You will be contacted by an American Addiction Centers (AAC) admissions navigator who will provide you with information to help you make an informed decision about addiction treatment. Our admissions navigators are available to answer any questions you may have as you consider whether treatment with AAC is right for you.
Which treatment centers can I go to?
American Addiction Centers (AAC) has multiple locations across the country. Depending on your insurance coverage, our admission navigators will provide information about which location will best cover your treatment and fit your treatment needs.

About AdCare - North Kingstown, RI
About AdCare - North Kingstown, RI
Treatment & Assessment
Staff Credentials
Accommodations & Amenities
Financing
North Kingstown
South Kingstown
Portsmouth
Greenville
About AdCare - North Kingstown, RI
AdCare Rhode Island includes a network of addiction treatment centers owned and operated by American Addiction Centers that are located throughout the state of Rhode Island. Inpatient addiction care can be found at the Kingstown location while the other locations in the state provide outpatient services. Together these facilities offer the full continuum of addiction care to support people in varying stages of recovery.
Along with providing high-quality care for people with substance use disorders, AdCare Rhode Island's inpatient programming includes a crisis stabilization program with dual diagnosis care for people with psychiatric symptoms. This comprehensive approach to treatment helps more patients find long-term success in recovery as well as better mental health.
Because it is part of the American Addiction Centers family of treatment centers, AdCare Rhode Island also offers a 90-day promise for its patients. Those patients who successfully complete a 90-day program at the facility but relapse can return for 30 days of treatment without an additional cost.
Important Notice
Withdrawal.net is a third-party resource for consumers seeking addiction treatment.
We list thousands of treatment providers throughout the U.S., often including alumni and staff ratings and reviews, and Rehabs 360 Guides that provide valuable information for people making difficult decisions. Withdrawal.net is not influenced in regards to its ratings or reviews by any treatment center or its sponsors, and we clearly designate advertiser relationships with "Sponsor" or "Ad" or "Advertisement".
Adcare Rhode Island Reviews
North Kingstown
Greenville
South Kingstown
Overall Ratings
Note
Anyone attempting to manipulate or spam our system or the providers' own listing pages risks having all content removed.
Accomodations & Amenities

Treatment Effectiveness

Meals & Nutrition
This place set me up with great aftercare!
Accomodations & Amenities

Treatment Effectiveness

Meals & Nutrition
Really clean facility and all the staff are very attentive.
Accomodations & Amenities

Treatment Effectiveness

Meals & Nutrition
Five stars all across the board
Accomodations & Amenities

Treatment Effectiveness

Meals & Nutrition
Really really really positive experience at this place
Accomodations & Amenities

Treatment Effectiveness

Meals & Nutrition
the facility was very clean, everyone was friendly, i felt safe and food was good. great experience!

We make finding treatment simple
American Addiction Centers will help you take back control of your life.