Oxford Treatment Center
Addiction rehab treatment center in Etta, Mississippi
Oxford Treatment Center in Etta, Mississippi, is a drug and alcohol rehabilitation center that will provide you or your loved one with high-quality addiction treatment in a serene natural environment where you can get the care and support you need. Find out here about Oxford Treatment Center rehab programs, amenities, detox and therapy types, patient reviews and more.
Facility Information
297 Co Rd 244, Etta, MS 38627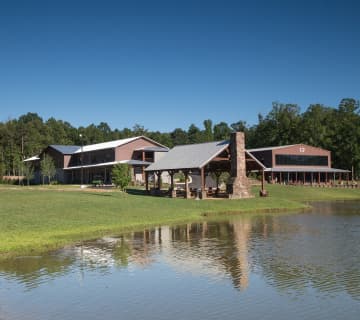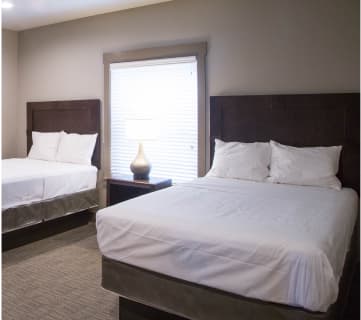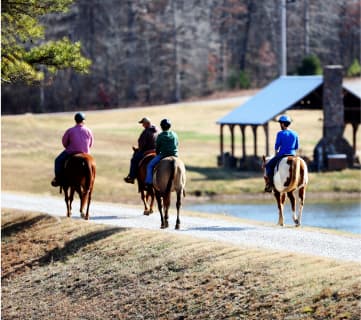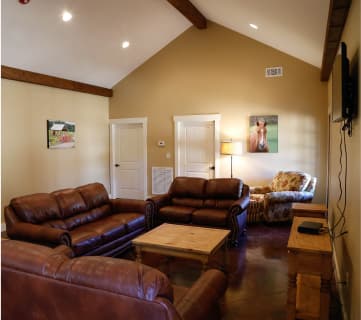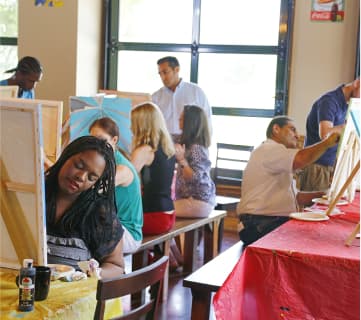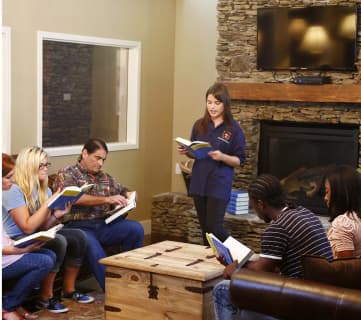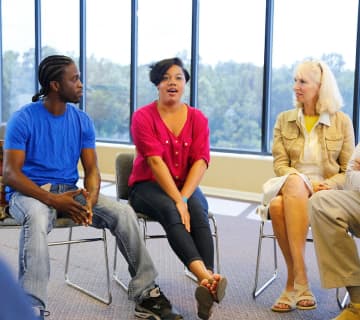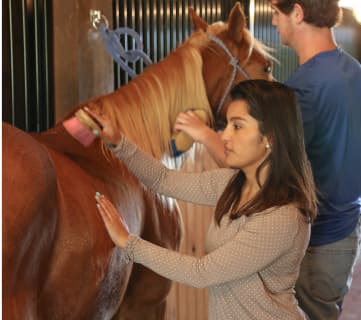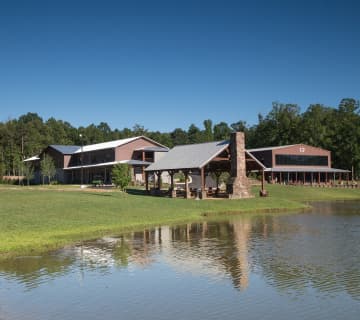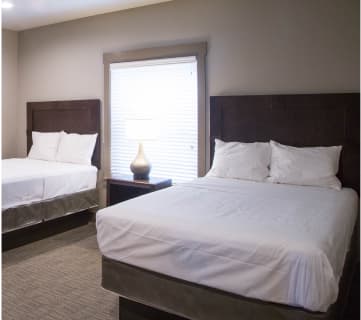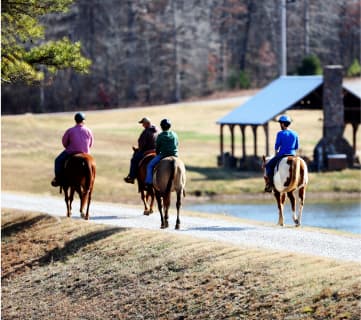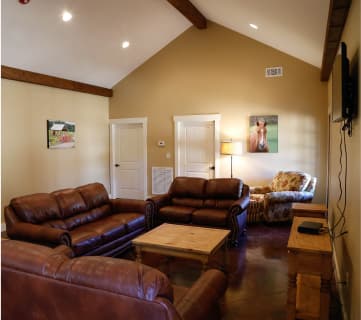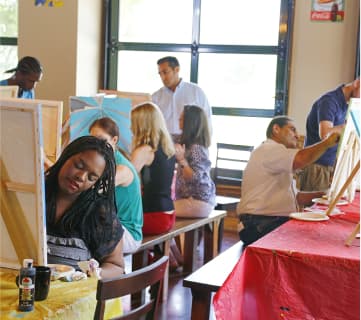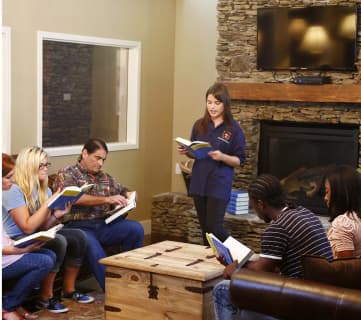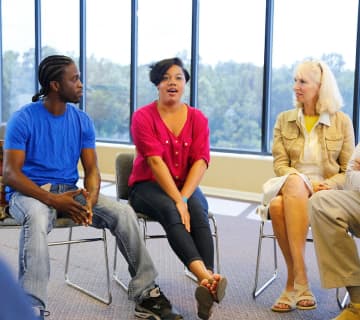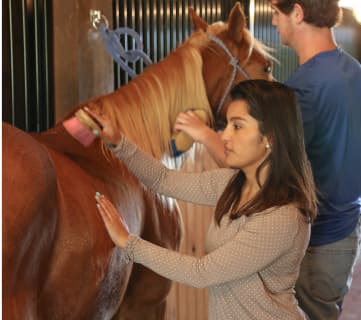 Treatment You Can Trust
Experience the Oxford difference





Upon your arrival at our treatment facility in Etta, you will go through a clinical evaluation with our professional staff so that they can create an individualized treatment plan that best meets your needs.
At Oxford Treatment Center, your treatment will include various strategies and support services that will help you begin to face your alcohol and/or drug addiction and any co-occurring mental health issues. Through our continuum of care, we will help you develop the skills you need to begin on your path toward recovery.
Residential Treatment

Residential treatment programs provide housing (food and meals) in addition to treatment for substance abuse. Some facilities offer only short-term residential treatment, some offer only long-term treatment and others offer both, ranging from a few days to many months, based on patient needs.

Individualized Treatment

Some facilities have an addiction treatment protocol that all patients or clients are expected to follow, while others customize or individualize treatment based on a person's unique needs and circumstances. Factors that may affect treatment decisions include age, lifestyle, medical conditions, type of drug, religious beliefs, etc.

Medical Detoxification

Drugs and alcohol have widespread effects throughout your body, including but not limited to the addiction and/or physical/psychological dependence that develops with substance abuse over time. Many organ systems are affected by addiction and will react to withdrawal. The term "medical detoxification" means that there is a trained and licensed medical professional onsite to monitor your vital signs and protect your physical and emotional health as your body goes through withdrawal.

Family Program

Research shows that the odds of successful, sustained recovery from addiction are far higher when family members and loved ones are involved in treatment. Drug and alcohol addiction often have genetic roots, whether related to substance abuse, mental illness or both. Family dynamics also play a role and, often, family members are the first to realize a loved one has developed an addiction. Also, it's important for family members to understand and embrace the lifestyle changes that are required to sustain recovery.
In the event of a relapse at any time post-treatment, American Addiction Centers, Inc. will provide qualified individuals with up to an additional 30 consecutive days of treatment at one of its facilities at no additional cost to you. Some people think of it as a treatment guaranty – to us, us it's our brand promise.
*Terms and conditions may apply, and results may vary.
Patients: We screens all patients prior to admission to determine personal travel history, potential exposure, potential contact with someone who has traveled to areas of concern, any direct contact by the patients with persons diagnosed with COVID-19, and any symptoms of illness. Those who screen positive will not be admitted to treatment. Those who screen negative will be eligible for admission.
Staff: We are committed to ensuring staff at our facilities are not infected with COVID-19 virus. Staff who have traveled to areas of concern, have been in contact with someone in these areas, have been in direct contact with someone diagnosed with COVID-19, or shows any signs of illness are asked to follow the U.S. Centers for Disease Control and Prevention guidelines, which dictates 14 days of isolation with no symptoms from the time of contact.
Services & Treatment
Co-Occurring Disorder Treatment

Addiction Focused Healthcare

IOP / Intensive Outpatient
Facility Highlights
24 Hour
Medical Supervision
Treatment Staff
Board-Certified Physicians & Physician Assistants
Registered Nurses & Nurse Practitioners
Certified Drug/Alcohol Counselors & Therapists
Therapists/Yoga Instructors & Recreational Therapists
Check Your Insurance
We are in-network with top insurance providers
We use the information on your insurance card to verify your coverage for treatment at American Addiction Centers facilities.









Check to see if your insurance covers treatment at an American Addiction Centers location
We'll instantly check the coverage offered by your insurance provider.
You may receive treatment at one of our facilities at a reduced rate.
Frequently Asked Questions
What is the purpose of this form?
By filling out and submitting this form, you will instantly receive results confirming if your insurance provider is actively covering addiction related services and treatments or not. If your insurance is in network with American Addiction Centers (AAC) you will be notified by our admission navigators.
You will be contacted by an American Addiction Centers (AAC) admissions navigator who will provide you with information to help you make an informed decision about addiction treatment. Our admissions navigators are available to answer any questions you may have as you consider whether treatment with AAC is right for you.
Which treatment centers can I go to?
American Addiction Centers (AAC) has multiple locations across the country. Depending on your insurance coverage, our admission navigators will provide information about which location will best cover your treatment and fit your treatment needs.
About Oxford Treatment Center
About Oxford Treatment Center
Located in Etta, Mississippi, Oxford Treatment Centers provides a remote setting for patients to escape substance abuse triggers and focus on finding lasting recovery. The facility offers both inpatient and outpatient levels of treatment so patients can get the care they need no matter where they are in the recovery process.
Owned and operated by American Addiction Centers, Oxford Treatment Center follows tested programs for addiction and is able to draw from the collective knowledge of this network. The facility also holds several accreditations in the addiction industry, making it committed to upholding the highest standards of addiction care.
With such expansive grounds, Oxford Treatment Center is able to offer a wide spectrum of programming and activities ranging from evidence-based treatment methods to more holistic activities. This diverse curriculum is one of the ways the facility promotes lasting recovery from addiction.
Important Notice
Rehabs.com is a third-party resource for consumers seeking addiction treatment.
We list thousands of treatment providers throughout the U.S., often including alumni and staff ratings and reviews, and Rehabs.com 360 Guides that provide valuable information for people making difficult decisions. Rehabs.com is not influenced in regards to its ratings or reviews by any treatment center or its sponsors, and we clearly designate advertiser relationships with "Sponsor" or "Ad" or "Advertisement".
Oxford Treatment Center Reviews
Overall Ratings
Note
Anyone attempting to manipulate or spam our system or the providers' own listing pages risks having all content removed.
Accomodations & Amenities

Treatment Effectiveness

Meals & Nutrition
It is awesome experience. It was definitely the best facility I've been too yet
Accomodations & Amenities

Treatment Effectiveness

Meals & Nutrition
OTC is a great place to go to get your life back. The staff is incredibly helpful and knowledgeable of the disease of addiction, and their empathy and compassion is second to none. The campus is beautiful and peaceful. The therapy offered is groundbreaking and I feel like with this experience I've got the tools I need to "happy joyous and free". The kitchen staff works really hard to make meals fantastic. The nurses go above and beyond to make sure you are cared for, the therapists and counselors really challenge you to dig deep for real healing, the TA's are the true MVP's. I'm grateful for my experience at Oxford Treatment Center.
Accomodations & Amenities

Treatment Effectiveness

Meals & Nutrition
I absolutely LOVE working here!!! The staff here are so pleasant! Everyone just does their job, no chaos or gossiping or complaining about their job. Each one enjoys what they are doing and does it well. I have never worked anywhere where I didn't hear my coworkers complaining about something every day and had a negative attitude. I consider myself so blessed to be part of the team here. When I was a patient here 3 years ago I thought to myself how I would love to work here! I am forever grateful for my job here!
Accomodations & Amenities

Treatment Effectiveness

Meals & Nutrition
What an amazing experience. From the counselors, to the therapist, to the staff, the way they worked with me was more than special. They not only gave me the tools to recover but took the time to show me how to use them. The cherry on top was the support you receive from the community. Everyone is so open in sharing their stories and helping each other in their recovery. Through this experience I found hope in getting back to the real me. Thanks Oxford Treatment Center.
Accomodations & Amenities

Treatment Effectiveness

Meals & Nutrition
This is not my first time in treatment by any means.but th8is isx the first time ive made as much prolgressx and been able to truly feel like ive recieved credible trustworthy help and therapy from some highly qualified staff and therapist. the one on one counseling i have recieved from jerome keisha and latrenda have been crucial in my healing and development. im also a disabled veteran and the veterans program and processing group here is top notch. best veteran focued trauma care ive ever recieved including inpatient v.a. programs. keisha does an outstanding job with that group. barry has helped me in several ways to develop a sense of self awareness and identifying my areas of strength and weakness in the community. hanks classes are extremely educational and direct to the point so as to show one the true science behind addiction hannahs music therapy groups are awesome shes extremely good at allowing her confidence in herself and her musical abilities flow over into others. she has a beautiful sould that shines when shes with others that can benefit from her abilities.

We make finding treatment simple
American Addiction Centers will help you take back control of your life.
Call (888) 935-1318