Laguna Treatment Hospital
Addiction rehab treatment center in Orange County, California
Laguna Treatment Center is an American Addiction Centers (AAC) facility providing quality, compassionate-driven drug and alcohol rehab on the West Coast near Laguna Beach, CA. Learn more about Laguna Treatment Center's evidence-based treatment approaches, levels of care, therapy options, and how to pay for addiction treatment below.
Facility Information
24552 Pacific Park Dr, Aliso Viejo, CA 92656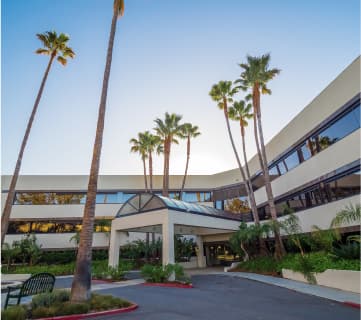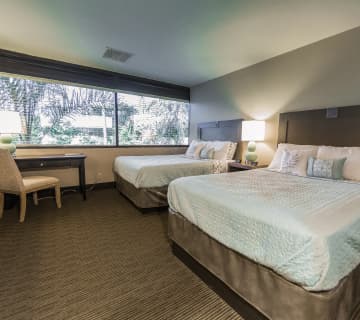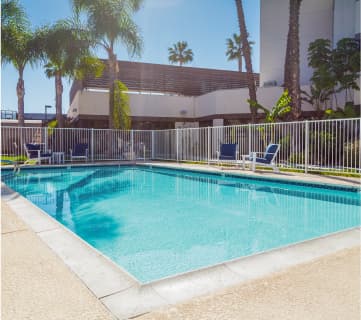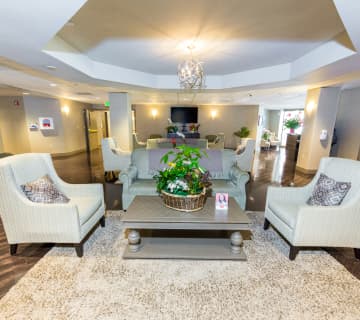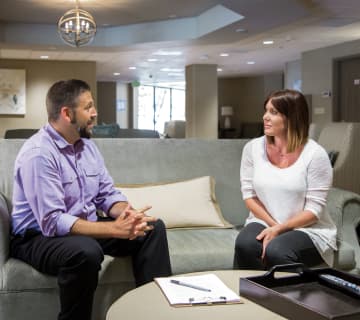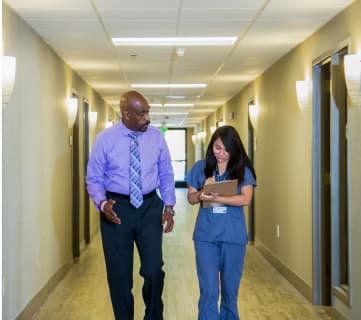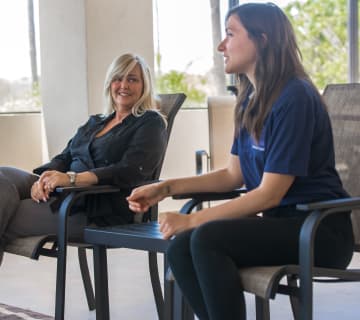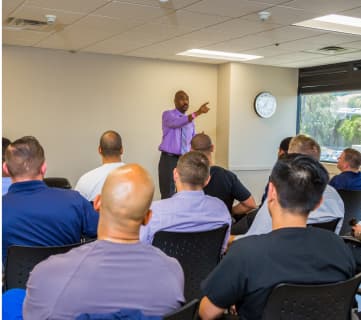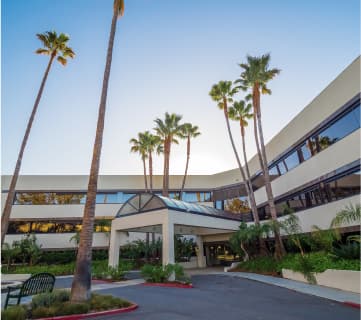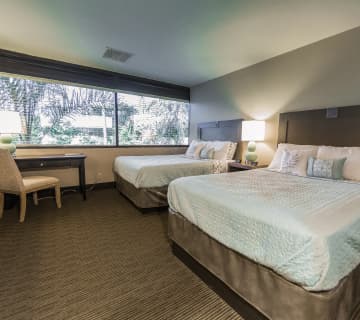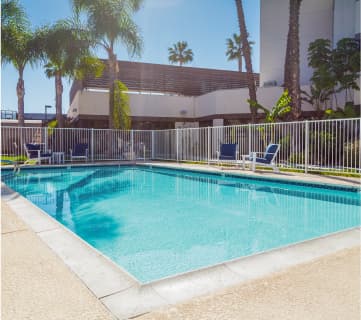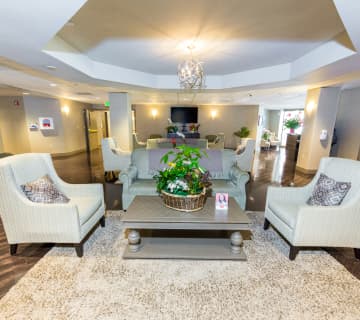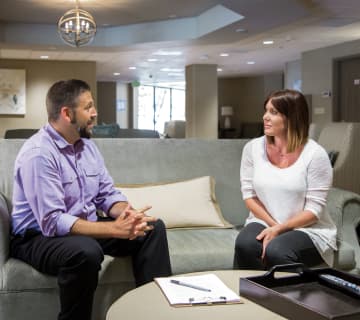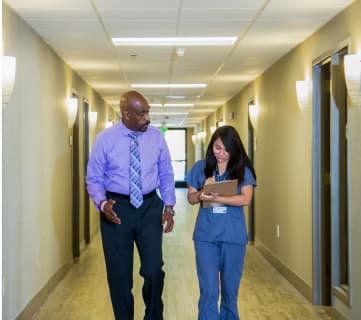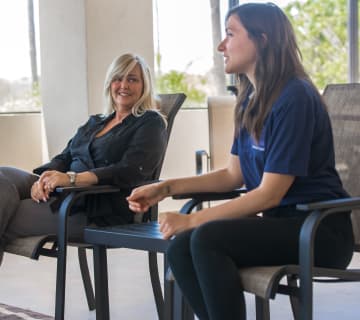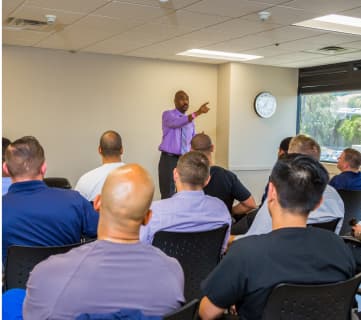 Treatment You Can Trust
Experience the Laguna Difference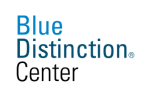 The compassionate healthcare professionals at Laguna Treatment Center will guide and support you from day one through aftercare planning. Learn more about the levels of treatment and specialized programs Laguna offers.
At Laguna Treatment Hospital, your treatment is focused on research-based clinical and support services that are intended to most effectively help you as you address your drug and/or alcohol addiction as well as any co-occurring mental health issues with which you may be dealing.
Aftercare Support

Addiction recovery does not end with discharge after completing a rehab program. Facilities that offer aftercare planning and/or support work with patients to ensure sustainable recovery by helping to plan and make arrangements for transitional or sober living, help with housing, vocational counseling, etc.

Individualized Treatment

Some facilities have an addiction treatment protocol that all patients are expected to follow, while others customize or individualize treatment based on a person's unique needs and circumstances. Factors that may affect treatment decisions include age, lifestyle, medical conditions, type of drug, religious beliefs, etc.

Family Program

Research shows that the odds of successful, sustained recovery from addiction are far higher when family members and loved ones are involved in treatment. Drug and alcohol addiction often have genetic roots, whether related to substance abuse, mental illness or both. Family dynamics also play a role and, often, family members are the first to realize a loved one has developed an addiction. Also, it's important for family members to understand and embrace the lifestyle changes that are required to sustain recovery.

12-Step Involvement

The term "12-Step Program" describes a way to recover from addiction that is based on the model developed by Alcoholics Anonymous (AA). Many drug and alcohol treatment centers base their treatment on 12 steps. The first 3 steps are situational, the next 4 address the practical issues created by the addiction, and the next 2 steps focus on making amends for hurting others. Steps 10 and 11 involve a deeper examination of the previous steps and the final step is focused on helping others avoid and recover from addiction.
In the event of a relapse at any time post-treatment, American Addiction Centers, Inc. will provide qualified individuals with up to an additional 30 consecutive days of treatment at one of its facilities at no additional cost to you. Some people think of it as a treatment guaranty – to us, us it's our brand promise.
*Terms and conditions may apply, and results may vary.
Patients: We screens all patients prior to admission to determine personal travel history, potential exposure, potential contact with someone who has traveled to areas of concern, any direct contact by the patients with persons diagnosed with COVID-19, and any symptoms of illness. Those who screen positive will not be admitted to treatment. Those who screen negative will be eligible for admission.
Staff: We are committed to ensuring staff at our facilities are not infected with COVID-19 virus. Staff who have traveled to areas of concern, have been in contact with someone in these areas, have been in direct contact with someone diagnosed with COVID-19, or shows any signs of illness are asked to follow the U.S. Centers for Disease Control and Prevention guidelines, which dictates 14 days of isolation with no symptoms from the time of contact.
Services & Treatment
Co-Occurring Disorder Treatment

Addiction Focused Healthcare

Inpatient Residential (IR & RTC)

Diagnostic & COVID Testing
Facility Highlights
24 Hour
Medical Supervision
1,800+
Patients Treated Annually
Treatment Staff
Board-Certified Physicians & Physician Assistants
Registered Nurses & Nurse Practitioners
Certified Drug/Alcohol Counselors & Therapists
Therapists/Yoga Instructors & Recreational Therapists
Check Your Insurance
We are in-network with top insurance providers
We use the information on your insurance card to verify your coverage for treatment at American Addiction Centers facilities.









Check to see if your insurance is in-network at an American Addiction Centers location
We'll instantly check the coverage offered by your insurance provider.
You may receive treatment at one of our facilities at a reduced rate.
* These fields are required
Frequently Asked Questions
What is the purpose of this form?
By filling out and submitting this form, you will instantly receive results confirming if your insurance provider is actively covering addiction related services and treatments or not. If your insurance is in network with American Addiction Centers (AAC) you will be notified by our admission navigators.
You will be contacted by an American Addiction Centers (AAC) admissions navigator who will provide you with information to help you make an informed decision about addiction treatment. Our admissions navigators are available to answer any questions you may have as you consider whether treatment with AAC is right for you.
Which treatment centers can I go to?
American Addiction Centers (AAC) has multiple locations across the country. Depending on your insurance coverage, our admission navigators will provide information about which location will best cover your treatment and fit your treatment needs.

About Laguna Treatment Hospital
About Laguna Treatment Hospital
Treatment & Assessment
Staff Credentials
Accommodations & Amenities
Financing
About Laguna Treatment Hospital
Laguna Treatment Hospital is a detox and residential treatment center in Aliso Viejo, California, that is committed to providing patients with the highest standard of addiction care so they can find lasting recovery from substance abuse.
Owned and operated by American Addiction Centers (AAC), Laguna Treatment Center provide a safe and comfortable environment for patients from across the country to escape the substance abuse triggers of their everyday life and focus on their journey to sobriety.
Its clinical staff and experienced treatment professionals include nurses, doctors, therapists, and psychologists who are there to not only tend to patients' physical needs but also to guide them on this emotional journey with aftercare planning and co-occurring mental health care. It is the commitment and knowledge of these professionals that help make Laguna Treatment Hospital a premier drug rehab center in South California.
Important Notice
Withdrawal.net is a third-party resource for consumers seeking addiction treatment.
We list thousands of treatment providers throughout the U.S., often including alumni and staff ratings and reviews, and Rehabs 360 Guides that provide valuable information for people making difficult decisions. Withdrawal.net is not influenced in regards to its ratings or reviews by any treatment center or its sponsors, and we clearly designate advertiser relationships with "Sponsor" or "Ad" or "Advertisement".
Laguna Treatment Hospital Reviews
Overall Ratings
Note
Anyone attempting to manipulate or spam our system or the providers' own listing pages risks having all content removed.
Accomodations & Amenities

Treatment Effectiveness

Meals & Nutrition
I'm doing great thank you very much
Accomodations & Amenities

Treatment Effectiveness

Meals & Nutrition
Accomodations & Amenities

Treatment Effectiveness

Meals & Nutrition
This place is great staff is fantastic they truly care this is a great place to start your journey of recovery I know several people who came here and are still sober if you want a new fulfilling whole life give it a try
Accomodations & Amenities

Treatment Effectiveness

Meals & Nutrition
This facility has great staff and the best food recommended for any battling addiction
Accomodations & Amenities

Treatment Effectiveness

Meals & Nutrition
Excellent facility, excellent care! This place saved my life!

We make finding treatment simple
American Addiction Centers will help you take back control of your life.